A month ago, I wasn't even thinking of Vienna this trip, but when I was checking websites that list classical music events around Europe, I found that Vittorio Grigolo would be in Carmen in Vienna, and I started looking into making that concert work out. I had booked a flight to Milan, and was thinking of just making a short trip to Vienna from there, but as plans in Italy went awry, I changed everything. Cancelled the Milan flight and found I could book a nonstop from JFK to Vienna using United Miles. Great! Too often, the routes I find when trying to use miles are really terrible, whether for the number of stops, the long layovers, or the arrival or departure times. This time, I got lucky. I'll be business class on Austrian Airlines, which is said to have true lie-flat seats. Will comment after the trip.
I've bought my ticket for Wiener Staatsoper and am just thrilled. I have only been in Vienna once, and that was when I was ten years old. I've wanted to go for Christmas season sometime, but spring should be delightful. I don't anticipate visiting the big tourist sights or museums again, except for Stephen church. I just want to walk around town, enjoy the architecture and cafes. So, I booked a hotel in the inner city (Innere Stadt).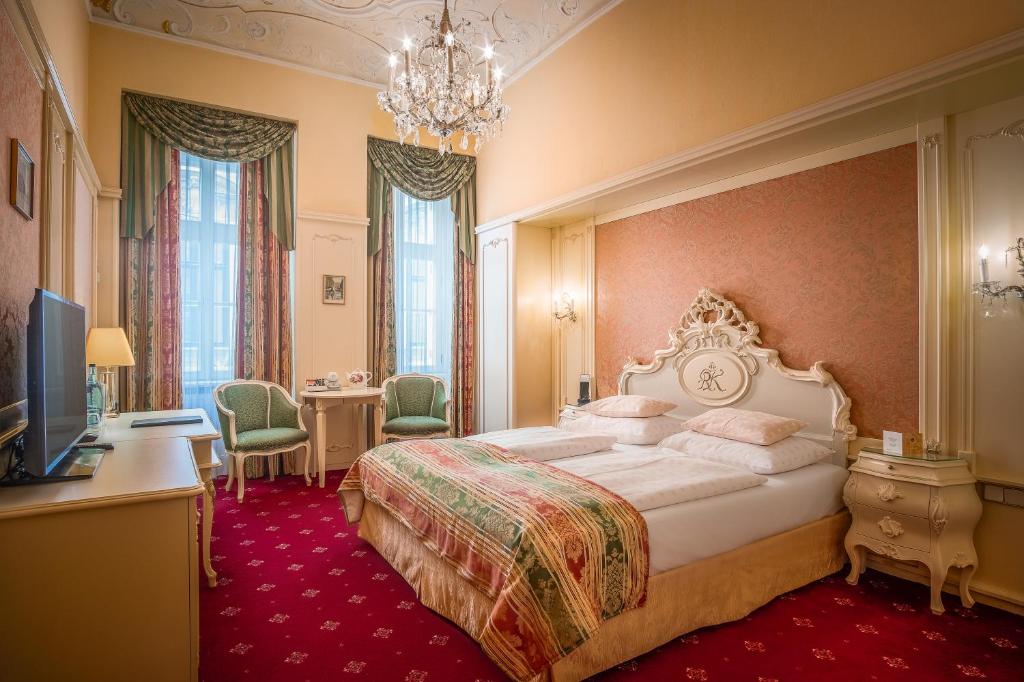 And, it's Vienna, it should be ornate, right? I chose the Schlosshotel Römischer Kaiser, and an upgraded room at that, which looks a treat. Should be a lovely place to recover from any jet lag. Hope the room is like the photos. Seems they are all different, but I expect something much like the photo. When the time comes, you know I'll post photos of the room and of the breakfast – with white linen tablecloths – all in good style!